Ven. HyeJu Sunim

Ven. HyeJu Sunim earned her Ph. D. in the Dept. of Curriculum and Instruction at the University of Wisconsin–Madison in 2015. She studied how teachers incorporated contemplative practices in their classroom settings and how teachers actively engaged in constructing and reconstructing their pedagogy by practicing mindfulness with their students. She currently teaches pre-service and in-service teachers at Dongguk University. She is interested in the educational and psychological applications of contemplative practices.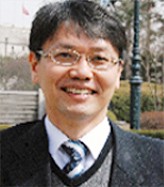 Dr. Park, Sung-hyun

Dr. Sung-hyun Park is a counseling psychologist, meditation practitioner, and meditation researcher. He received his PhD for his research on mindfulness, and thereafter worked to integrate meditation, counseling, and psychotherapy. His major research focuses on the experiences and positive effects of Vipassana, Ganhwa Seon (Korean Zen), and Heart-Smile Training. He has published many papers and has translated works on meditation and psychotherapy. Currently he serves as a professor at Seoul University of Buddhism and works as a full member and supervisor of the Korean Counseling Psychological Association.
Dr. Kim, Byung-jeun

Byung-jeun Kim worked for over 20 years as an expert in consultation on human resource management & development, organizational development, M&A HR, culture and leadership area. Since 2011 he has participated in the program development of Heart-Smile Training based on his personal practice and research. He has cultivated leadership and consulting skills while performing various roles at Kim & Chang, Deloitte Consulting, Mercer Consulting, and Arthur Andersen Consulting. He recently established Mujin Associates to provide solutions for simultaneously realizing creative business accomplishments and personal happiness. He also serves as its CEO. As a human resource specialist and devoted meditator, he wants to contribute to world peace based on developing solutions and sharing knowledge about personnel/organization consulting, mindfulness/compassion, and coaching/psychological counseling.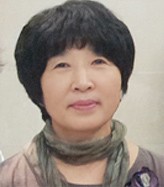 Lee, Gyung-ah

Drawn by the question "Who am I?" Gyung-ah Lee began searching for her inner self in 2005, and since then has participated in many practice programs. In particular, she has immersed herself in the study of dream counseling. Since her participation in the 1st HST Retreat in 2011, she has steadily practiced HST and served as a researcher for the program. She also works as an Enneagram instructor, essay teacher and environmental protection instructor, as well as researches teaching materials for essays.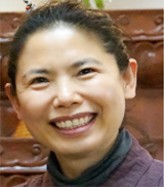 Eunmi Kim, PhD

Having served as a postdoctoral researcher at the Alpert Medical School of Brown University,
Eunmi Kim currently works as a postdoctoral researcher at the Center for Mindfulness and Compassion at Harvard University. She also completed the MBSR Teacher Course at the University of Massachusetts Medical School. As a researcher dispatched to America by the HST Research Institute, she performs research on the globalization of HST and its effect on neurophysiology. Before beginning her scientific research into meditation, she completed Samatha and Vipassana training courses at Pa-Auk Forest Monastery in Myanmar and has taught yoga in Korea and America. After receiving one master's degree in chemistry and a second in information technology management from KAIST (Korea Advanced Institute of Science and Technology), she worked at LG Chemical Research Park and at the Electronics and Telecommunications Research Institute. She also received a PhD in psychosomatic healing at the Seoul University of Buddhism and worked as a visiting researcher at the Institute of Complementary and Integrative Medicine, Seoul National University.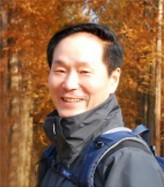 Kim, Soo-sup

Since his initiation into journalism as an economics reporter, Soo-sup Kim has worked in journalism for over 30 years. He has participated in all 20 Three-Day HST Retreats either as a practitioner or researcher beginning with the first retreat in 2011 up to the most recent. He is also active at ROK military Dharma assemblies as a lay minister, sharing his experiences in meditation. At the Korea Economic Daily he served at various times as head of the political desk, the construction/real estate desk and the information technology desk. He later served as CEO of Hankyung.com, the online version of the Korea Economic Daily, and as president of the Korea Online Newspaper Association. Currently he is chairman of the Jose Ilbo (Tax Daily).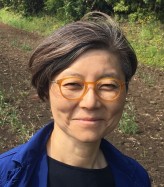 Kim, Su-jin

Su-jin Kim had worked as an art & performance coordinator for 10 years. In order to overcome sufferings in her life, she participated in various spiritual programs, including Avatar programs and Ganhwa Seon programs (Korean Zen). In 2010, she has met Ven. Misan Sunim and has learned and practiced Buddhist teachings and Heart-Smile Training (HST). As she has practiced HST, she mastered Autogenes Training programs with mindfulness practices. She currently works as a facilitator of mindful Autogene Training programs and as a researcher and teacher of HST. She is interested in applying Buddhist teaching into her daily lives, so she has created a coffee class that teaches emptiness and interconnectedness through roasting coffee beans and making coffee. She is also currently a farmer in her family carrot farm in Jeju Island and is experimenting a mindful carrot farm project.